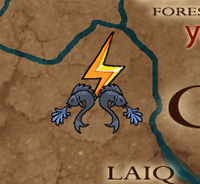 The Council of Storms is a racially mixed government ruling over
Flaner
and parts of
Gord Hel Hetier
. They primarily consist of men and dwarves, although there are a few other races represented on the council. They are a smaller government with an army that is spread a bit too thin. They are sometimes bullied by larger kingdoms or forces.
Their emblem is a lightning bolt, with one or two fish spitting water.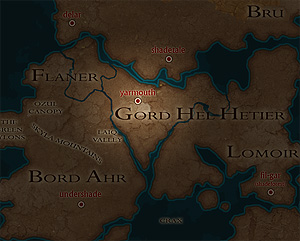 Their seat of power is located in the forest city of Yarmouth, deep in the Black Oak woods.
In all cities and towns within control territory by the council, magic is deemed dangerous and illegal, however this law is frequently not enforced. The lands themselves are very magical in this part of the world.
Ad blocker interference detected!
Wikia is a free-to-use site that makes money from advertising. We have a modified experience for viewers using ad blockers

Wikia is not accessible if you've made further modifications. Remove the custom ad blocker rule(s) and the page will load as expected.